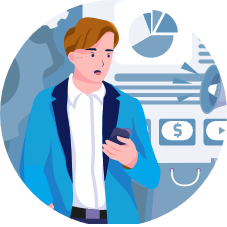 SMS Marketing
At The 360Technologies, we are offering Branded SMS Marketing in Pakistan that is one of the most functional ways of spreading brand awareness. We are offering SMS marketing solutions to our clients so that they can inform their audience about discount rates, new business, promotion and updates about the business.
SMS Marketing is a technique that uses the sending of text messages with permission to impact the consumer through promotional messages almost instantly. These short messages are mainly intended to communicate relevant opportunities ,offers, updates, services and alerts to customers.
The great advantage of SMS Marketing Service is its immediate delivery. It is possible to transmit short, objective messages with an opening rate of up to 98%. That is why, regardless of other communication platforms' advancement, SMS continues to be on the rise and continuously growing, being increasingly strategic for Marketing actions.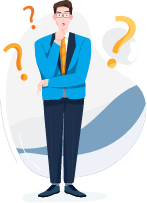 What is Branded SMS Marketing?
Branding is not as simple a matter as choosing a name and creating a logo. Your brand's personality must be well-founded on what you offer, not only through your products but also through all the values associated with them.
Therefore, you have to design a specific message that reaches your potential customers' hearts and for that, but Branded SMS Marketing Software is also the best way. Improving the brand image with SMS Marketing has some advantages that are worth exploring.
Branded SMS Marketing can bring about the following advantages;
The message is transmitted to the consumer in an original way.
Customer trust is built
The open rate is higher
A cost-Effective way of marketing
User friendly
Easy to reach a broad demographic
Instant delivery of the intended message
Best Branded SMS Marketing Services Pakistan
SMS Marketing is a powerful tool, capable of offering an expressive return and great advantages for those who use this expedient. We, at the 360Technologies got you covered for all of your Branded SMS Marketing in Lahore. After all, when a person receives a message on his cell phone that talks about a product or a service, the possibility of him interacting immediately with the information is very good.
In addition, the cost of our Cheap SMS Marketing Service is reduced and becomes even more attractive when we consider the scope of what it may have.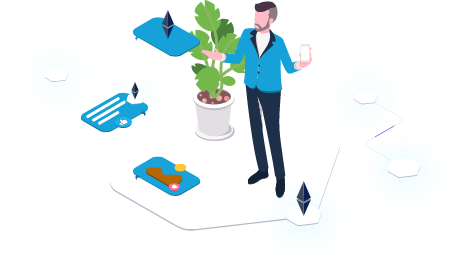 Here is what you will get with our SMS marketing services;
Customizable Sender

You can get the name of your company included in the header of the message. The recipient will immediately recognize the sender, which will increase your brand's visibility and increase your open rate.

Customize the Message

You will be able to customize each of the SMS you send. Customize your messages with the name, date and time of an appointment or any other variable.

Concatenated Messages

If you need more space for Branded SMS Marketing for all Networks, it is not a problem, you can write SMS of more than 160 characters and your clients will receive it as a single SMS.
Bulk SMS Marketing Service in Pakistan
Send bulk SMS to customers anytime with our PTA branded SMS services. Its 98% open rate makes bulk SMS the most effective channel to communicate with your customers. With The 360Technologies, you can manage the bulk SMS marketing Pakistan quickly, easily, economically and effectively.
You can integrate them with your CRM or management program through our SMS API or use our intuitive platform to manage the sending of bulk SMS.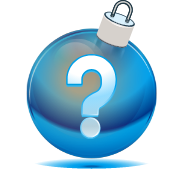 Why Hire us for Bulk SMS Marketing?
We are your ideal Bulk SMS Marketing Provider as we not only make the campaign effective, but also, our experts are ready to provide customer support anytime. Having years of professional experience, our marketing team has hands on SMS marketing services. In addition, you don't have to be worried about the number of messages that are dispatched in a campaign. We have different packages adapted to your individual branding needs. We are Unlimited SMS Marketing Service Provider so that you can create the identity of your brand among the target audience.
With our bulk SMS marketing services, you can;
Enrich your SMS
Easily create a landing page with our powerful editor and attach it to your SMS. Make your bulk SMS campaigns something different, your customers can get more information, answer or call your business directly.
Massive SMS
Send and receive Massive SMS from our online platform. Schedule appointment reminders; send SMS birthdays and much more at competitive prices.
Schedule your campaigns
With Bulk SMS service in Pakistan, you can create bulk SMS campaigns and schedule them to be sent on the date and time you want. Scheduling the mass sending of SMS will help you plan your communications and save time
We adapt to your needs
We know that each business is unique, so we have designed different packages and SMS campaigns. We offer the best Bulk SMS price in Pakistan. Choose which one you want to hire based on your needs and those of your customers.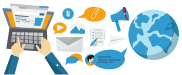 We will be there when you need us
With the bulk SMS marketing services in Pakistan, The 360Technologies checks with the operator if it is a valid number, in this way we can know instantly if it is an invalid number and save the cost of the SMS to the customer.